We at Keller Williams American Premier Realty are happy to announce Tasha Skelton has joined us!
Click to Watch Tasha's Welcome Video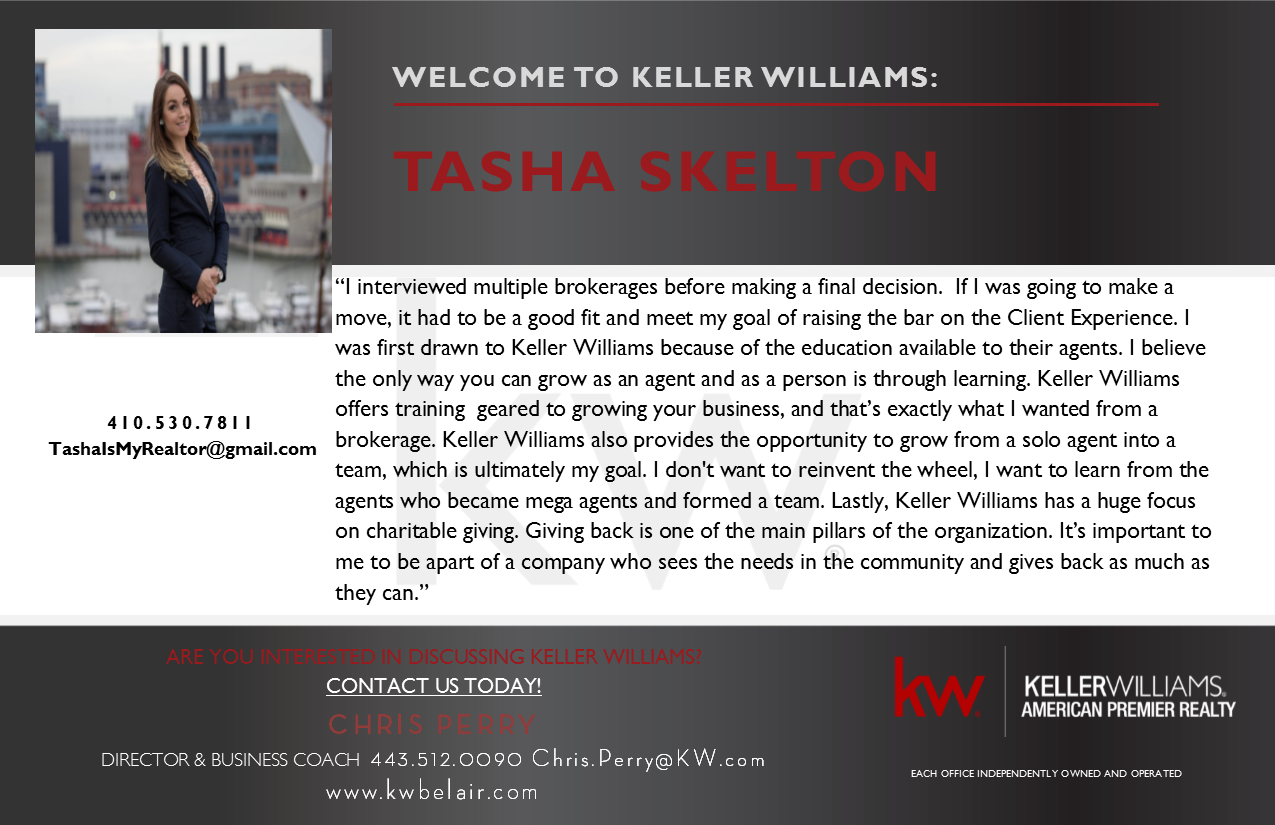 When asked Why She joined KW She said,
"I interviewed multiple brokerages before making a final decision. If I was going to make a move, it had to be a good fit and meet my goal of raising the bar on the Client Experience. I was first drawn to Keller Williams because of the education available to their agents. I believe the only way you can grow as an agent and as a person is through learning. Keller Williams offers training

geared to growing your business, and that's exactly what I wanted from a brokerage. Keller Williams also provides the opportunity to grow from a solo agent into a team, which is ultimately my goal. I don't want to reinvent the wheel, I want to learn from the agents who became mega agents and formed a team. Lastly, Keller Williams has a huge focus on charitable giving. Giving back is one of the main pillars of the organization. It's important to me to be apart of a company who sees the needs in the community and gives back as much as they can."
Tasha has a clear passion for client experience and a big heart for charity. Combining Her work ethic with the proven systems, models and tools taught at Keller Williams is a great fit! We look forward to being mutual partners in growth!
To here more about a career with Keller Williams American Premier Realty, visit www.marylandrealestatecareer.com and call 443 512 0090 to speak with Chris Perry.