We at Keller Williams American Premier Realty are happy to announce Tara Woodfin has joined us!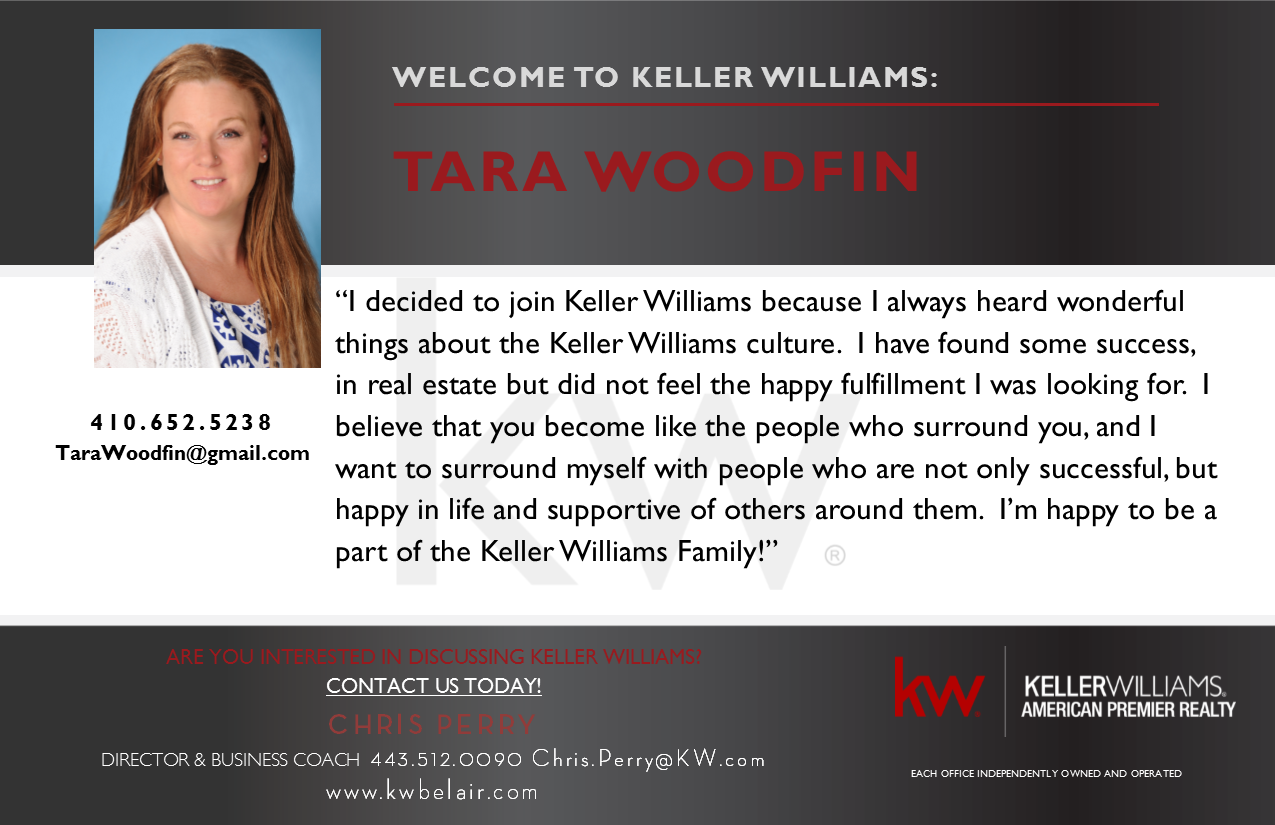 When asked Why She joined KW Tara said,
"I decided to join Keller Williams because I always heard wonderful things about the Keller Williams culture. I have found some success in real estate, but did not feel the happy fulfillment I was looking for. I believe that you become like the people who surround you, and I want to surround myself with people who are not only successful, but happy in life and supportive of others around them. I'm happy to be a part of the Keller Williams Family!"
Combining her work ethic with the proven systems, models and tools taught at Keller Williams, we look forward to being mutual partners in growth!
To here more about a career with Keller Williams American Premier Realty, visit www.marylandrealestatecareer.com and call 443 512 0090 to speak with Chris Perry.