We at Keller Williams American Premier Realty are happy to announce Diane Hessenauer has joined us!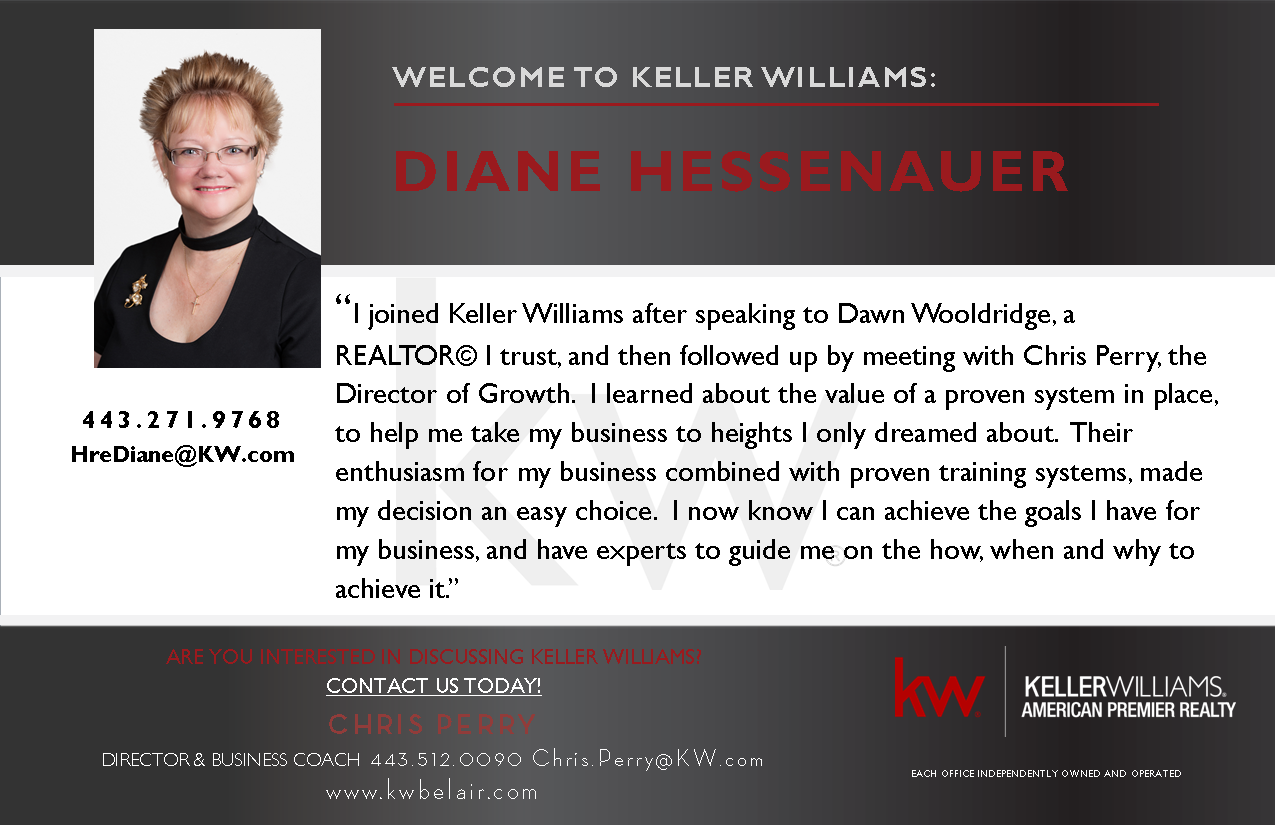 When asked Why She joined KW Diane said,
"I joined Keller Williams after speaking to Dawn Wooldridge, a REALTOR© I trust, and then followed up by meeting with Chris Perry, the Director of Growth. I learned about the value of a proven system in place, to help me take my business to heights I only dreamed about. Their enthusiasm for my business combined with proven training systems, made my decision an easy choice. I now know I can achieve the goals I have for my business, and have experts to guide me on the how, when and why to achieve it."
We are very excited to partner with Diane. She brings years of experience to the table and has some big goals for 2018 and beyond. Diane has a growth mindset and a BIG heart for her clients. She will do some great things in real estate as she continues to develop using the proven systems, models and tools taught at Keller Williams.
To contact Diane for your real estate needs:
443.271.9768
HreDiane@KW.com
To here more about a career with us, visit www.marylandrealestatecareer.com and call 443 512 0090 to speak with Chris Perry.