We at Keller Williams American Premier Realty are excited to announce Jami Spell has joined us!
Jami recently began meeting with our Productivity coach. Through these coaching appointments she has realized how much more she can give to charity, and the impact she can have on people, as she continues to grow her business. She has a passion for helping others, and she is extremely hard working!
When asked why she joined Keller Williams American Premier Realty, Jami replied:
"I want a strong foundation to better serve my clients. And while the training and coaching offered by Keller Williams American Premier Realty was the draw, their culture was the hook! I look forward to being part of such a dynamic company where the sky is really the limit!"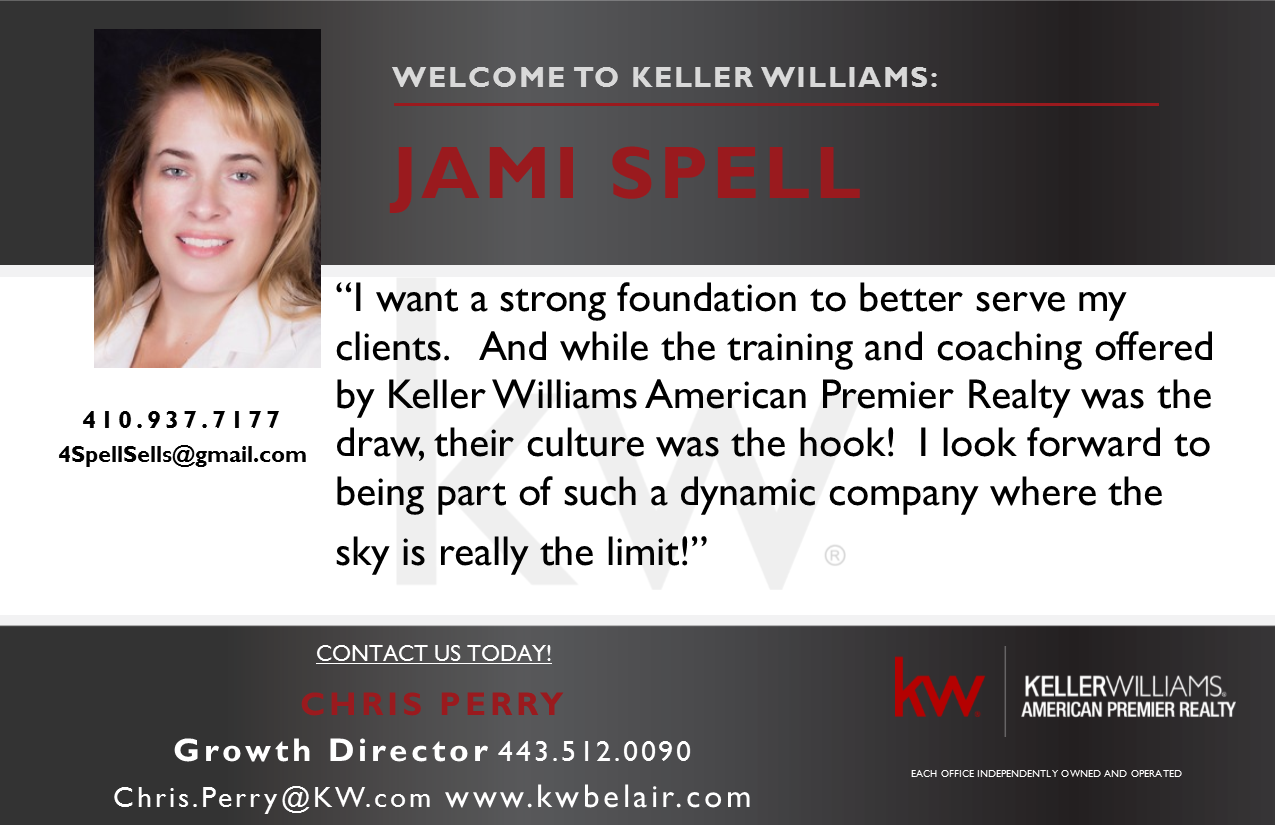 After a few meetings with her Productivity Coach, Janet Garinther, Jami is about to take 3 new listings quickly! Jami is happy about this because she can use some of her success to donate to the many charities she supports. Jami has a big heart, She is a hard worker and We look forward to watching Jami do BIG THINGS in Real Estate.
We are excited to be in business together and look forward to a prosperous future!
For more information about how to be a successful real estate agent, contact Chris Perry at 443 512 0090.